Latest News
August 09
All Golf related news in the Algarve.
Portugal Masters in Vilamoura
Third Successive year for Portugal Masters at Oceanico Victoria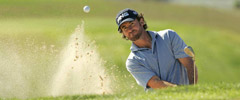 Following on from last year's huge success Oceanico Group is once again honoured to welcome some of the World's greatest golfers to the Oceanico Victoria Golf Course in Vilamoura, to compete in the Portugal Masters 2009. Considered one of the leading European golf tournaments, the Masters will be held from the 15th to 18th October 2009 offering a prize fund of €3m. The Portugal Masters has further enhanced Portugal's position as one of the finest golf destinations in the world, and this year – for the third successive time – we look forward to welcoming visitors from around the world to a hugely successful tournament.
top
Great Holiday Villa in Vilamoura
with an Unbeatable Golf Package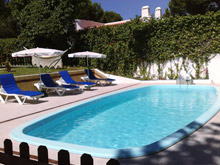 Excellent 3 Bedrooms Villa, has 2 bathrooms, kitchen, living room with fireplace, 8x4 outdoor swimming pool, the swimming pool has protection for children, outside barbeque, grass garden surrounding the house, private indoor Garage. 2 Bed Rooms with individual A/C. House is located 5min walking from the Marina of Vilamoura, but in a very private area, of Vilamoura. By Booking this Villa minimum 1 week receive free rounds of golf and free transfers to designated Golf Courses.
Courtesy from Golfalgarve magazine
top